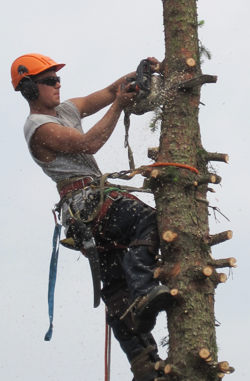 Hi Christina,
Just wanted to say thank you and tell what a great job they did yesterday trimming our cedars. Good people.
Thanks again!
Kim Curtis
I found your team were extremely professional
Dear Christine,
I want to let you know how pleased I am with the removal of a very large tree from my property.
It was unfortunate that a Maple Tree, probably 100+ years old had to be removed but disease and safety were the cause.
I found your team were extremely professional, not just to deal with on a personal basis but also in the removing of the tree.
Curiosity made me observe most of the operation and I was most impressed by the safety aspect of all in this delicate operation between two houses in a very confined area.
The area was left clean and with no damage.
All in all, I would highly recommend your company for any tree service and would be happy to provide any reference in this regards.
Thanks again for a job well done by your entire organization.
Mark Littell